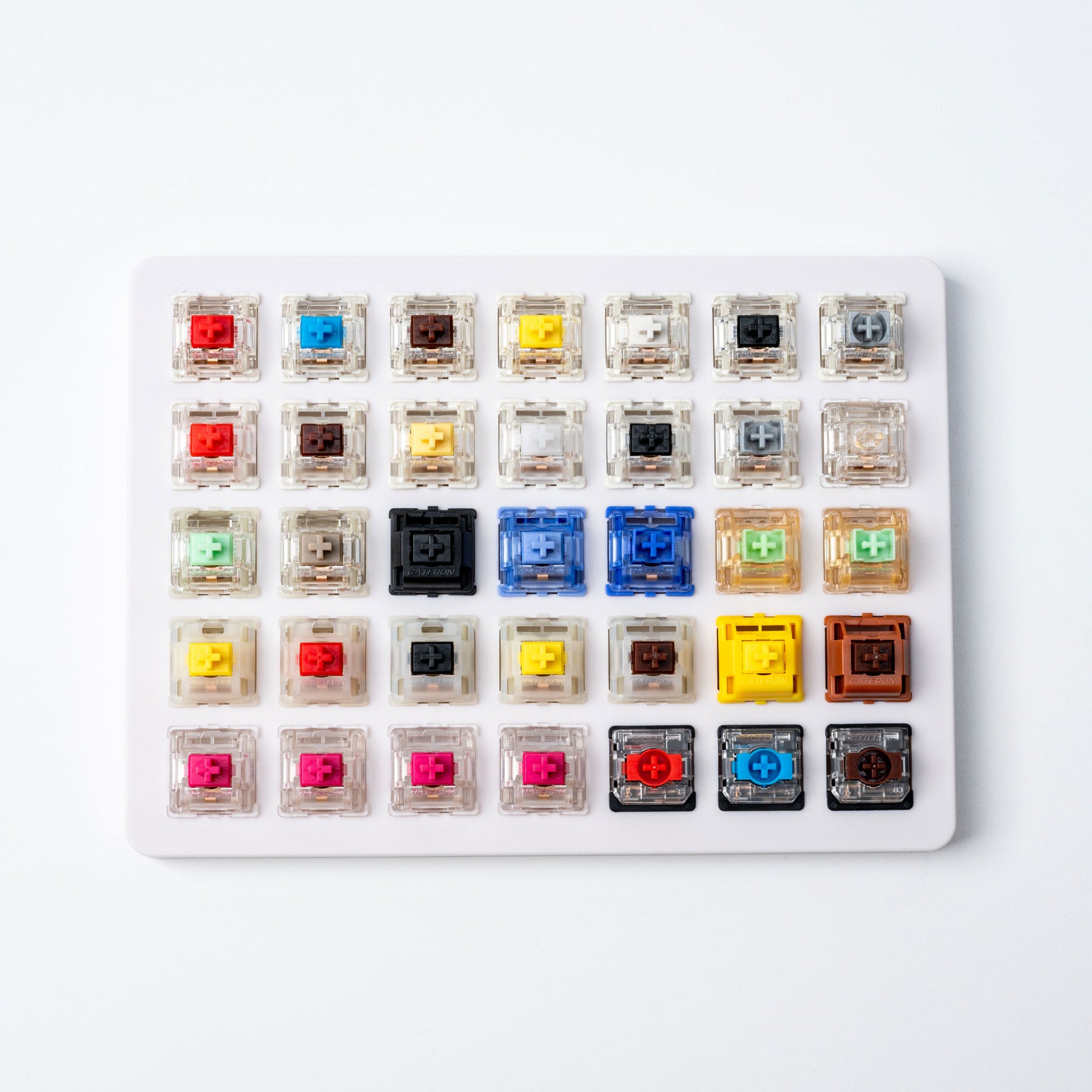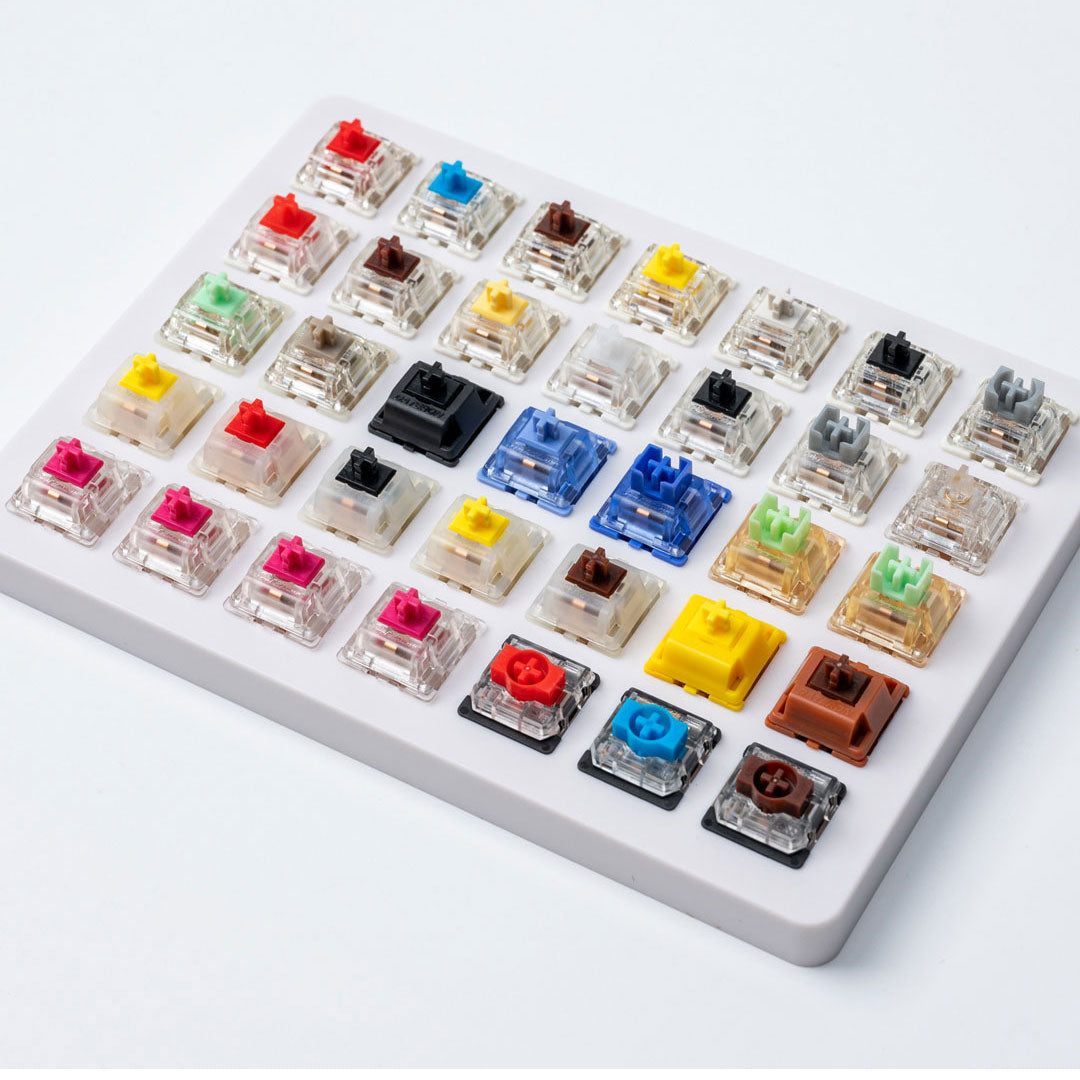 Gateron Switch Tester
Quantity of one set:
35 Switches
Each Gateron Switch Tester comes with 35 pcs of switches and a holder.
Premium Switch Tester
The Gateron Switch Tester contains 35 Gateron MX switches to provide a smooth typing experience and superior sound. It can even help you choose the type of switch you'd like.
Detachable Design
Designed with a base, they are easy to test typing feels and the base is detachable and interchangeable.
Decoration And Collection
An ideal desktop decoration and collection, the precision cutting makes it suitable for a variety of switch bodies.
Decoration And Collection
An ideal desktop decoration and collection, the precision cutting makes it suitable for a variety of switch bodies.
Frequently bought together (Add-on)
Nice selection
The selection of switches is quite nice, also to customize single keys.
There are no names on them, so once you mixed them up you won't easily find out anymore what it actually is. However, opening the online description helps.
Sometimes it is hard to find out the actual differences of some switches. The Silent ones for instance are not just silent, but behave like G Pro switches, which is different from G Pro 2.0 or 3.0. However, this is not a problem of the switch tester itself but of the presentation on the web page. For instance: The Aliaz Silent ones have no force travel Diagram (or Datasheet) to be found. Having a large Table throughout the whole portfolio incl. starting Force, RGB support, noise level (in dB compared to each other), Bottom out Force, lubrication and Travel Distance (next to the usual parameters) and a link to the datasheet would really help to estimate the behavior of switches which are not on the test board.
It is also confusing to distinguish between different switch types (KS-3, KS-8, KS-9) as this series is often only written on the Datasheets (sometimes not even that), but has quite an impact on the price/Quality level.
Thanks & Regards.
Made me think which switch i want
Was told to get a switch tester and so i bought this, pretty helpful.
Great, but it's missing ink switches!
All in all pretty good, but would benefit with a set of inky switches and a slightly more robust mounting tray.
It is a great eye opener product!
I'm surprised how different could be some switches from each other with the same outfit.
It was a very good eye opener to try them in my Keychron K10 Pro keyboard and decide which switch is the best fit for me.
I suggest every user to try them out it in their keyboard to feel the different tactile feedbacks and also when did your PC process the command or show the pressed characters!
Suprisingly, the best fit for me is the 'Aliaz' switches.
--
Dear Gateron,
Please keep this switch tester in your product portfolio and keep it up-to-date with your switches!
Great switch test set up...
It could be a little better if;
1) greater distance between switches
2) come with 5 or 6 key caps of the same size & type
3) of course charge a more for including the above two requests.
Having said all that...
It is a Great system to evaluate and a very fair price!