Gateron is a technology manufacturing and branding operation company, mainly committed to the development and production of electronic and mechanical switches, sensors, hardware parts. After 16 years of unremitting efforts and continuous research, we have achieved excellent results and rapid development in the technical fields of precision mold manufacturing, injection molding / plastics manufacturing, metal forming manufacturing, and automated assembly production. The electrical appliances and automotive electrical components industry continues to develop new products, and at the same time has accumulated valuable R & D and production experience.
Today, we have not only won the trust of international leading users in consumer electronics, industrial automation electromechanical equipment, car door locks, car combination switches and other markets, and thus become an important supplier in these high-end parts markets. Especially in the field of waterproof micro-switches and mechanical keyboard switches (green switch, red switch, black switch, brown switch, optical switch), GATERON has enjoyed a high reputation. We insist on the corporate mission of "innovative technology and pursuit of excellence". Based on the implementation of TQM, we work closely with customers and suppliers to promote each other, continuously improve product quality, and strive to provide customers with better solutions and service.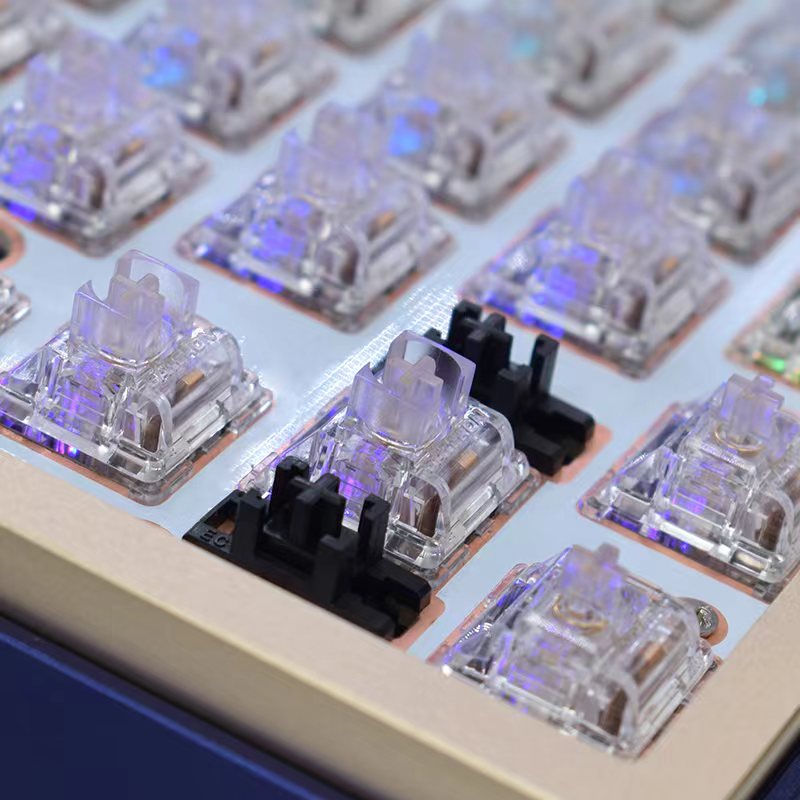 Our Style
Smooth And Nature
Gateron switches are currently recognized as the smoothest mass-produced switches you can buy. The silky smoothness is the main characteristic of our switches. You can't miss the Gateron switch if you want to enjoy a smooth typing feeling.
Our Strength
Innovation And Customization
Gateron always adheres to the concept of innovation. In order to meet the customized needs of the market, we will regularly produce various kinds of products series.
Our Product
Gateron Switches
Gateron has a comprehensive lineup of switches that all offer a unique feel and aesthetic. In the design of the mechanical keyboard switches, we aim to create the best hand-feelling experience for the majority of mechanical keyboard users.