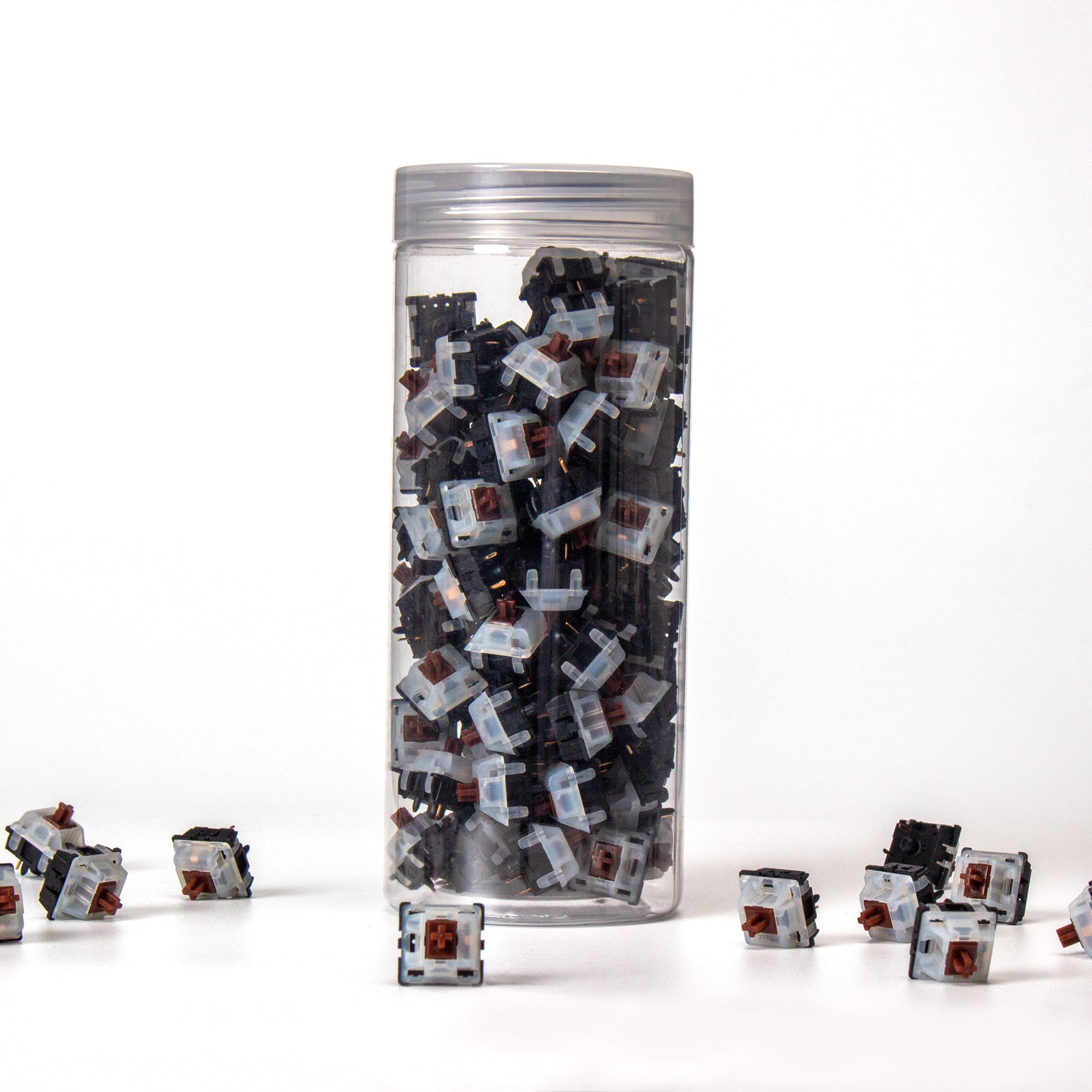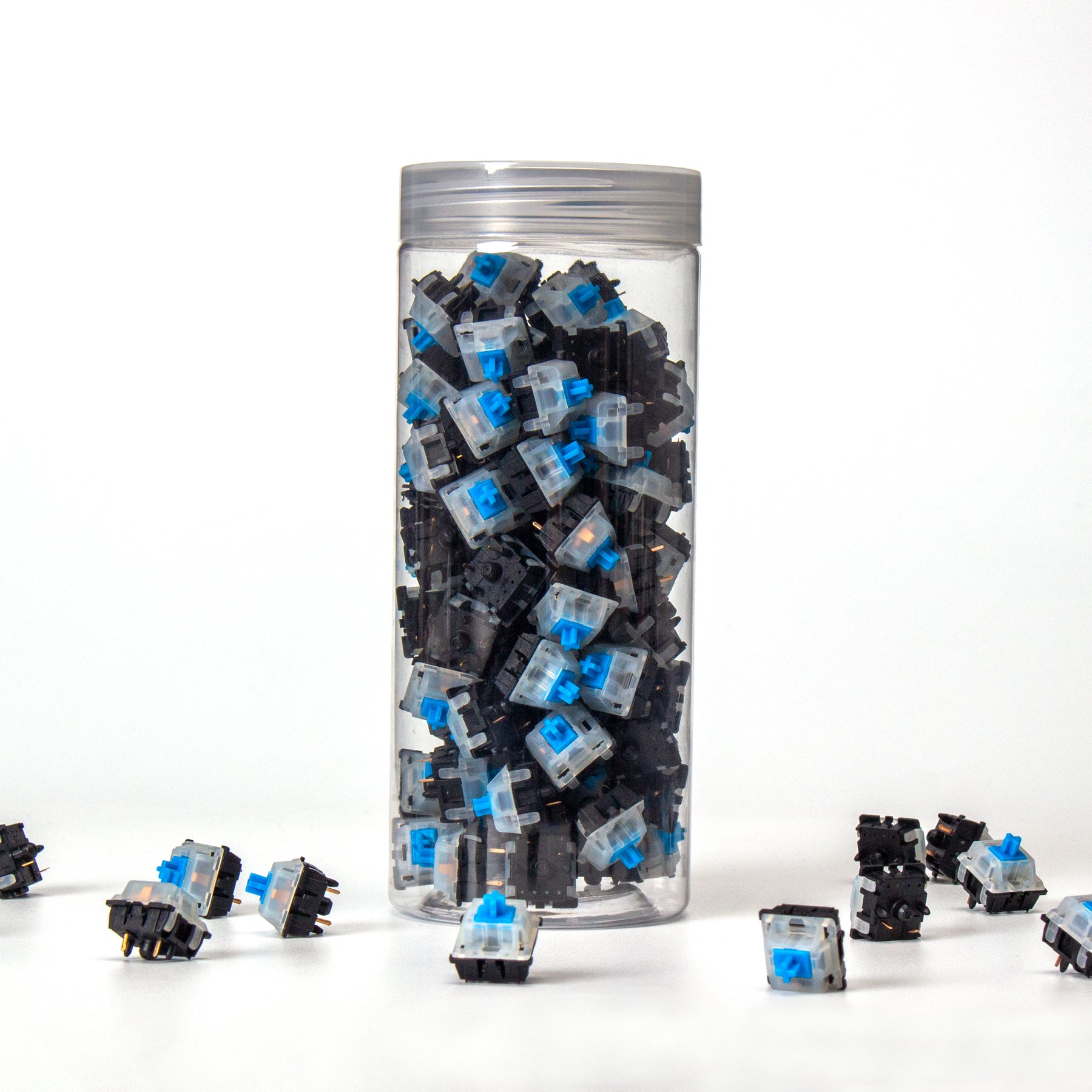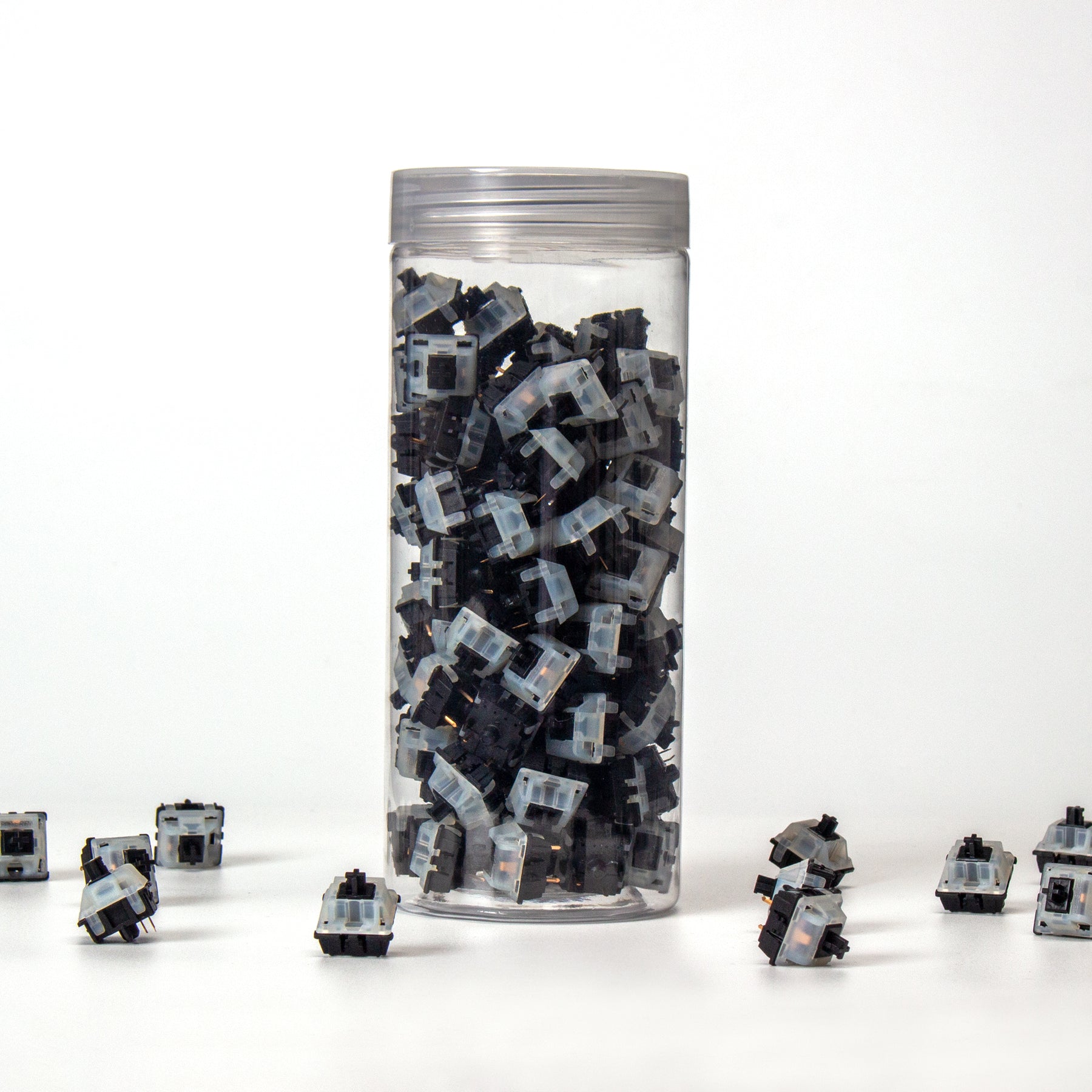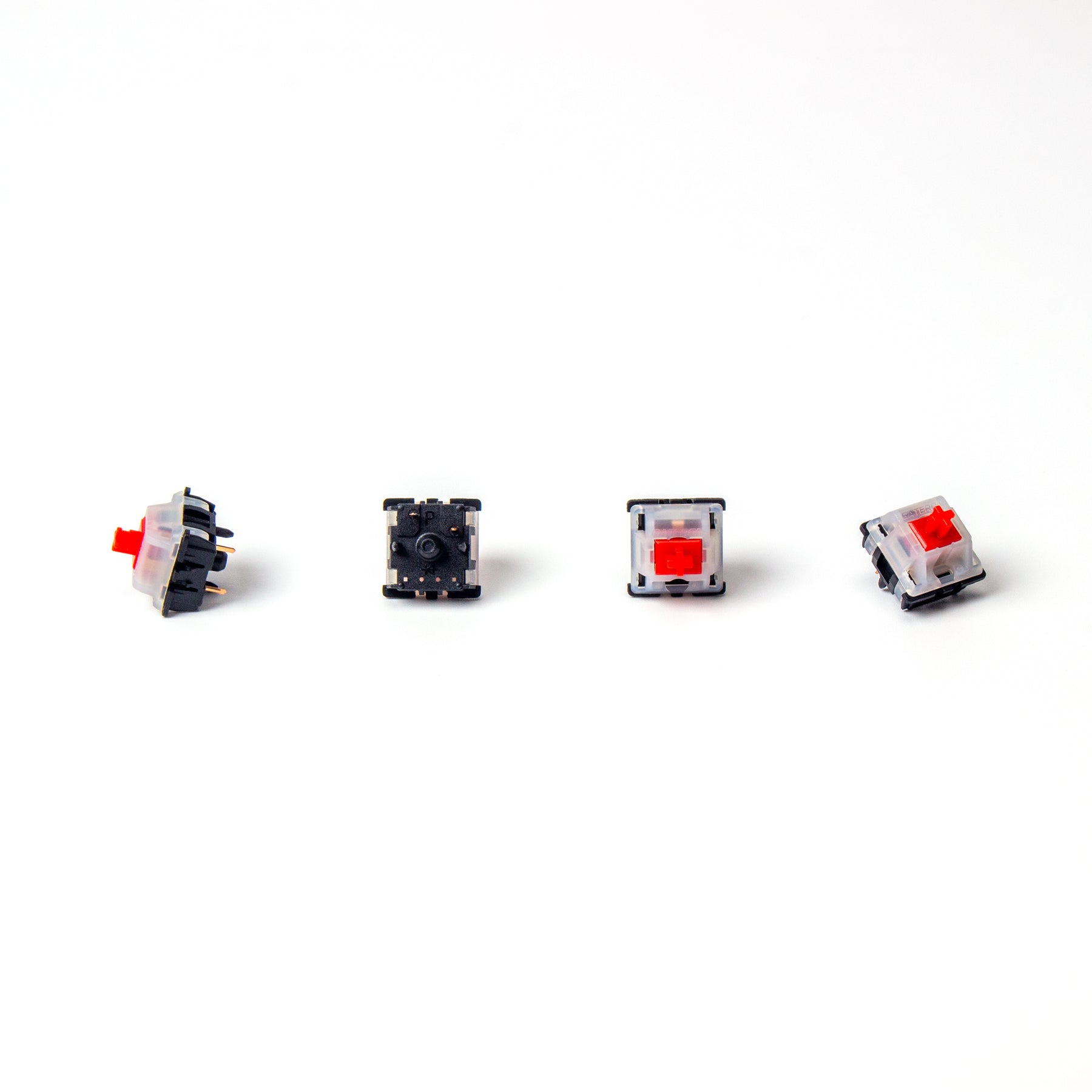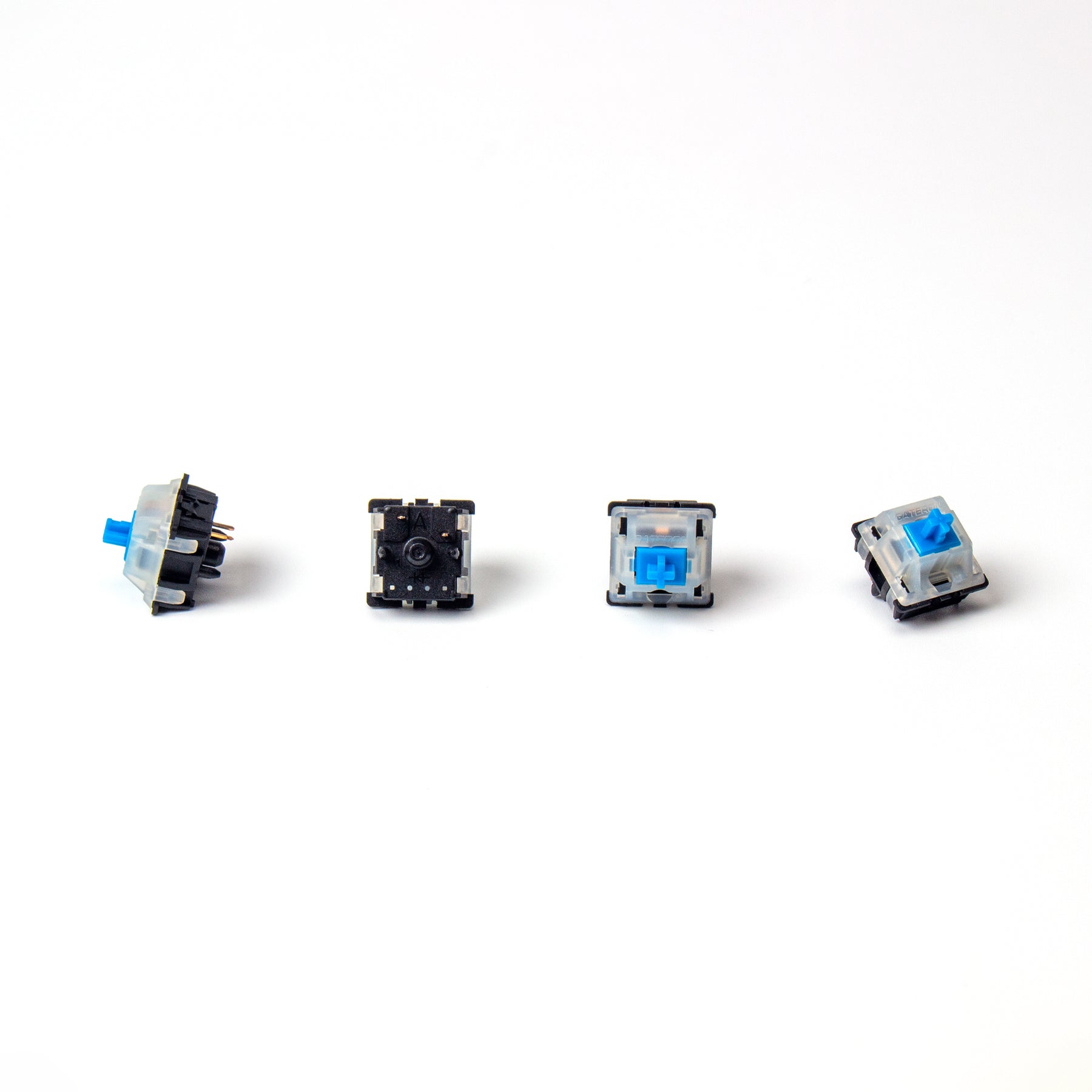 Gateron KS-3X47 Milky Switch Set(Milky Top Black Bottom)
Quantity of one set:
110 Switches
Only 5 units left
Smooth Typing Experience

The Gateron KS-3X47 Milky switch is a cost-effective switch that provides an unparalleled smooth typing experience and a better sense of percussion. These switches are engineered with a milky cover and black base crafted from nylon.
Long Operation Lifespan

The stainless steel spring and gold alloy contacts enhance the oxidation performance and guarantee the switch for about 50 million cycles.
Linear, Tactile, And Clicky
These switches come in different colors and can meet the need of a variety of preferences. Available in your choice of linear, tactile, and clicky switches.
5-Pin PCB Mounted
These switches with its 5-Pin PCB mounted structure are fully compatible with 5-Pin PCB mounted keyboards.
5-Pin PCB Mounted
These switches with its 5-Pin PCB mounted structure are fully compatible with 5-Pin PCB mounted keyboards.
Specs
| Product Name | Gateron KS-3X47 Milky Switch |
| --- | --- |
| Stem | POM, MX stem |
| Upper Housing | Nylon PA66, milky housing |
| Housing Base | Nylon PA66, black base |
| Spring | Spring steel |
| Pins | 5-Pin switch  |
| Lubrication | Unlubed version |
| SMD LED Support | No |
| Spec Sheet | Download PDF |
Compatible Keyboards
Compatible with any 5-Pin MX hot-swap mechanical gaming keyboards/5-Pin MX DIY custom mechanical keyboards with 2-Pin 3mm round light.
Good price for value
Nice budget tactile switches. Not friendly with backlighted boards. The housing barely allows the RGB light to pass through. I had to enlarge the tiny holes so I could see the keycaps illuminated
They're great!
I got the Gateron Milky Yellows after hearing much praise about them from the enthusiast community. I compared their sound lubed vs unlubed, and I'd say that they definitely benefit from lube. They were fine unlubed, but lube eliminated all rattle. It's a super premium feeling now, and they sound amazing in my Keychron V2. The switch housings are sturdy enough that they don't need films :)
Another thing to note, these have the perfect amount of actuation force where I can rest my fingers on the keys without any mistypes, and my fingers don't get too fatigued when I'm typing. I do get fatigued after a while, but the tradeoff here is worth it to me because I do put a lot of weight in my fingers when I'm resting, and I always get mistypes with Cherry Reds. And I think I'll build some finger strength eventually and get used to it. It's no big deal.
I'm super happy with these! I'm definitely gonna keep them around for the long haul. Thank you so much!